Dear Sailors,
The Entry Deadline is just one week away — Monday, May 16, 2016.
We recently updated the entry list to show divisions, Captain/Owner names, and clubs. Please review the entry list for errors, and check your Live Entry Status often (instructions below).
The Open Division entry list does not currently include the boats in St. David's or Gibbs Hill that have elected to enter Open too. We expect the Open Division to be the largest it has ever been.
This email contains a lot of information to help you prepare for the race, and the entry process in particular. We urge you to review your yacht's measurement status, work toward completing your crew lists, and schedule an inspection now.
We amended the Notice of Race slightly. The current version (dated May 6, 2016) and Amendment No. 4 are posted on the website's Official Notice Board.
As always, please do not hesitate to email entry@bermudarace.com or one of us listed at the bottom of this bulletin if you have any questions or issues completing the entry process on time.
We look forward to receiving your entry information this week.
Kind regards,
A. J. Evans
Chairman
Bermuda Race Organizing Committee
This email is intended to assist sailors through the entry process.
For official rules, see the Notice of Race and Sailing Instructions.
SAFETY ADVISORIES
URGENT SAFELINK EPIRB Recall. All owners of Kannard SAFELINK EPIRBs should follow the procedure explained in USCG Marine Safety Alert 03-16 to seek replacement devices as soon as possible. A copy of the Marine Safety Alert is posted here.
Hydrostatically activated PFD CO2 Inflation Devices. Several cases of failure of these devices to activate have been reported. Anyone having any auto inflating PFD should also know how to manually activate or orally inflate their PFD. For more details about hydrostatic failures see NBRSR FAQ 3.1.1 Lifejackets.
Cruiser Division Sails
Recent correspondence to the committee has revealed there may be some confusion regarding the setting of sails in the Cruiser Division. The Notice of Race has been amended to clarify the setting of jibs in this division, including jibs and staysails on inner forestays that are detachable near the deck level. All Cruiser Division competitors are urged to review paragraph 7.4(d) of the Notice of Race, dated May 6, 2016.
Online Entry Forms
Due 1700, May 16
Check the Entry List.
Is your division correct?
Are your Captain and Owner names correct?
Is there a club displayed?
To see what remains incomplete, check your "Live Entry Status":
login to the entry system;
click Races (on the left);
click Newport Bermuda Race – Invited Yachts (middle);
click Live Entry Status (light blue button).
Select the Division you wish to enter:
We will assign yachts to divisions based on their preference and eligibility, or their eligibility if no preference is given. To select a division, follow the steps above to view your Live Entry Status, then scroll down to Additional Requirements, and click Edit Division (blue button).
Name the club(s) to appear on entry lists:
Captain/Entrant: login to the entry system;
click Boats (on the left);
click the boat's sail number (middle);
click Edit Boat Details;
find Club affiliation on the lower right, under Additional Information, and type the club name or abbreviation you wish to associate with your entry and appear on entry lists.
This next deadline does not include: Measurement, Crew List, Inspection, or Special Entry Prizes, which follow at a later time.
"Registration Status" on the Live Entry Status page may remain a red "X" until after the Crew Deadline and your yacht has been inspected.
Entry Fees
Due 1700, May 16
The entry fee of $1,250 plus $70 per crew member (i.e., $70 for each person aboard during the race) is due by 1700, May 16. That's next Monday.
For those yachts that made arrangements for the automatic payment of fees, we will process those charges on Monday. Your crew fees will be calculated based on the number of crew indicated on your Application for Entry, and adjusted if necessary after the Crew Deadline.
Yachts that did not make arrangements for automatic payment must login to the entry system and click My Account on the left to either make arrangements or process a one time payment. Email entry@bermudarace.com if you have any questions.
Measurement
Due 1700, May 26
Applications, amendments, and renewals are due by 1700, May 26, 2016.
The following yachts have been granted an extension of the Measurement Deadline:
BELLA MENTE
BLUE
PROTEUS
SPOOKIE
Extensions are not opportunities for yachts to optimize their configuration or rating for the race.
All Measurement Deadline extensions are conditioned on the yacht's timely submission of an application for an ORR trial certificate by the May 26 Measurement Deadline above. The trial certificate applications must contain as much information as possible, i.e., as if it was a new application.
Any variations on the final application compared with the trial certificate application must be within reasonable measurement tolerances within the context of the yacht's situation or stated plan, as may be amended up to the Measurement Deadline, and in the judgment of US Sailing and the BROC.
Final certificate applications that are not within acceptable tolerances are subject to fees under the Notice of Race, calculated from May 26. The BROC may also reject the entry of a yacht that fails to meet the extended deadlines. The BROC may also submit a report to the jury under RRS 2 and/or 69, if warranted.
The BROC is not responsible for any delays associated with US Sailing's certificate processing, although we remain confident in their abilities to do so in a timely manner. In any event, the yacht seeking an extension bears the risk of any delay associated with certificate processing.
See the Notice of Race for more information, including penalties associated with missing any deadline.
Crew List
Due 1700, June 3
A Crew List for all yachts will be published before the start, but your names won't be in it if your crew has not registered on the entry system by the deadline. Only registered crew are eligible to compete in this race.
Captains should "Invite" their crew to register on the entry system now. (This is typically like herding cats.)
Login to the entry system, click Crew (on the left), click the boat name, click Add, enter a person's email address and name, repeat as necessary for additional crew,
click Send Invitations Not Yet Sent.
Sailors should have the following on hand when registering as crew:
World Sailing Sailor ID for Sailor Classification (renew now);
Personal Locator Beacon ID (if any, optional);
electronic copy of First Aid training certificate; and
electronic copy of Safety-at-Sea/Survival certificates.
Captains: Know your crew's Classification Status
Captains are expected to know their crew's Classification status. See NoR 8.8.
Check your crew's Classification status on the entry system:
Click Crews (on the left)
Click on the boat name (middle)
Click Manage Crew List (blue button)
Click on a sailor's name
Click on the "Misc info and qualification" tab
The expiration date must not be before June 25, 2016. See NoR 4.2(d), 5.3, and 8.
Inspection
Complete by 1700, June 3
Don't forget that all yachts must be inspected prior to the deadline on June 3 as a condition of their entry.
If you have not yet made arrangements to have your vessel inspected, a list of Inspectors can be found on the Official Notice Board. There you will also find the Inspection Procedures and other useful information.
Remember that the Inspectors become very busy as the deadline approaches, so early arrangements are highly encouraged.
Anyone needing assistance scheduling an inspection should contact Chief Inspector James Phyfe at inspections@bermudarace.com.
The yacht's safety equipment information (including EPIRB Hex ID number(s), MMSI number(s), and Life Raft data (manufacturer, capacity, next service date)), is entered by the Captain using the entry system. On the left, click Boats, click the boat's sail number, click Edit Boat Details, scroll to the bottom to find these fields.
Registration
Complete by 1500, June 15
Representatives from each yacht are required to appear at Race Headquarters for Registration between Sunday, June 12 and Wednesday, June 15. Race Headquarters will be located in the Sailing Center at NYYC Harbour Court. See the Notice of Race for more information.
Customs & Immigration
Open June 14-16 at Harbour Court
Officers from H.M. Customs Bermuda will be on hand at Race Headquarters in Newport to pre-clear sailors and –for the first time– yachts from Tuesday, June 14 through Thursday, June 16. All sailors should present their passports to a Bermuda Customs officer in Newport to avoid delays in Bermuda.
Will your passport be valid then?
Details regarding customs/immigration procedures are posted on the race website.

Onion Patch Series
Enter by June 9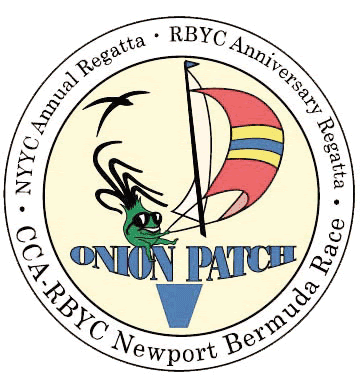 The Onion Patch Series presents large, handsome prizes for combined performance in the NYYC Annual Regatta, the Newport Bermuda Race, and the RBYC Anniversary Regatta. Race in either the traditional Racing and Cruiser-Racer series or in the 2nd edition of the Navigators Series for more 'Cruiser' oriented racing.
Please note that in addition to entering the Newport Bermuda Race, you have to enter the NYYC Annual Regatta, the RBYC Anniversary Regatta, and the Onion Patch Series, too. Entry in those individual regattas and the series is from Yacht Scoring. See www.onionpatchseries.com
Special Entry Prizes
Enter by 1700, June 16
The race website features a description of the race's special entry prizes that require a separate form. Traditionally, this form may be submitted up to the time of the Captains Meeting. Visit this page on the race website for more info about competing for the following prizes:
Glenn Family Participation Prize
Pratt 3-Boat Team Prize
Regional Prizes
City of Newport Trophy for "Foreign" Yacht
Stephens Brothers Youth Prize
Movable Ballast and Manual Power
Section 7 of the Notice of Race announced limits on the use of movable ballast and non-manual power, and changes to Rules 51 and 52 that will be included in the Sailing Instructions for certain divisions. Here's a summary of those rules:
St. David's – RRS 51 and 52 apply. (No movable ballast. Manual power only. No exceptions.)
Gibbs Hill – RRS 51 and 52 apply. (No movable ballast. Manual power only. No exceptions.)
Cruiser – No movable ballast. Power-driven winches and furlers, and mechanical and electro-mechanical steering permitted.
Double-Handed – Declared water ballast permitted, including shifting by non-manual power means. Power-driven winches and furlers, and mechanical and electro-mechanical steering permitted.
Spirit of Tradition – Declared water ballast permitted, including shifting by non-manual power means. Power-driven winches and furlers, and mechanical and electro-mechanical steering permitted.
Open – Declared water ballast and/or canting keel permitted, including shifting by non-manual power means. Power-driven winches and furlers, and mechanical and electro-mechanical steering permitted, provided such equipment is declared by the Measurement Deadline.
A yacht that is entered in both the Open division and a Lighthouse division shall comply with her Lighthouse division's rules.
2016 ORR Polar Performance Package
ORA's Custom Polar Performance Packages provide competitive offshore racers with the tools they need to maximize their performance on the water. The Offshore Racing Rule (ORR) VPP is considered the best available worldwide. Using latest 2016 ORR VPP's and a state of the art calculation method the ORR 2016 Polar Performance Package is a must-have for any offshore competitor in order to get the best performance out of their boat and is only available from ORA.
Don't use old outdated information, as no other source in sailing can give you the exact information created by the 2016 ORR VPP. Check your Performance Pack and make sure it is created with the 2016 ORR VPP's.
Understand and improve your boat's performance using the latest polar data
Speed predictions from 6 to 24 knots
VMG up and down wind, Optimum Gybe and Tack Angles
In-depth explanations of Polars and their use
Apparent Wind Polar Chart, Windward/Leeward VMG Tables
Compatible with Deckman, Expedition, Maxsea, Nobletec, Raymarine, Nexus and more
Only available at: http://www.offshoreracingrule.org/orr-rule/polar-performance–package
Questions: ora.rating.services@gmail.com
Race Program Ads
Purchase by May 16
The race's Official Program was distributed at the March Safety at Sea Seminar and is available for download on the race website.
A special, second run of the program will be published in June for distribution in Newport, and will include the Crew List.
Anyone interested in placing an ad in the second run should contact Sally Helme of Bonnier Corp at sally.helme@bonniercorp.com not later than May 16.
Race Gear
Helly Hansen Newport is the Official Gear Supplier of the Newport Bermuda Race. Order your gear online now, or visit the store on Thames Street in Newport, at the Gosling's party at Newport Shipyard, or at Registration. Helly Hansen gear may not be available in Bermuda.
Safety at Sea Seminar
We will accept Safety at Sea certificates earned at seminars on or after June 17, 2011.
If you still require Safety at Sea training before the race, consider the CCA's seminar on
June 15 in Newport. More information is available here. This seminar will sell out fast.
Shipping Gear to Bermuda
Reserve by May 31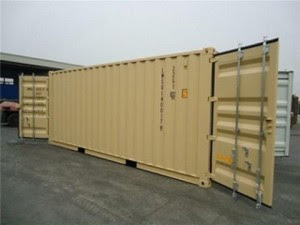 A commercial shipping company has been contracted to assist captains and crews wishing
to send gear, sails, etc. to Bermuda. Visit the Newport Logistics page on the race website for more information, including the necessary forms.
Schedule of Events in Bermuda
A schedule of services and events at RBYC is available on the website's Official Notice Board under Bermuda and Post Race Forms, along the right side.
Jenifer Clark's Gulfstream
We are pleased to announce that Jenifer Clark's Gulfstream will be providing FREE Gulf Stream analysis charts in Bermuda for the return voyage to the States.
These charts will be updated daily from real time thermal infrared imagery analysis and distributed on the web and by Frank Bohlen in Bermuda.
Remember to visit the return weather briefings and Navigators Forum at RBYC. See schedule of events referenced above for details.
U.S. Customs
Information about the Small Vessel Reporting System is posted here. Note that the entire return delivery crew must be registered to take advantage of this expedited process.
Berthing Reservation forms are available for RBYC and RHADC.
An archive of all Race Bulletins for the 2016 race
may be found on the race website's Official Notice Board.