In this Bulletin:
Chairman's update
Awards & Special Prizes
Weather & Sea State symposium
Safety at Sea seminars
Spotlight on Competitors
Thanks to our Sponsors
---
Chairman's update
Hello sailors, friends and fans of the Bermuda Race!
I'll keep this update very brief. It takes a lot of effort to pull together the "World's oldest regularly scheduled ocean race"! The Bermuda Race Organizing Committee (BROC) has been hard at work preparing for a great 51st edition. The race starts in approximately 191 days on Friday, June 15, 2018.
Though the entry system is not due to officially open until January 12, 2018, I am pleased to report that there is very strong interest being expressed across the variety of divisions. We expect to reach the 220 boat limit.
I've asked the media team to contact some of the known or rumoured entrants. You'll see in each email bulletin going forward a little preview of the competitors intending to participate in a section entitled "Competitors Spotlight". We hope this whets your appetite to join as a participant or to simply enjoy continuing to follow the race.
Jonathan Brewin
2018 Newport Bermuda Race Chairman
chairman@bermudarace.com
P.S. – If you are willing to share a photo of your boat and your intended participation please contact the media team at media@bermudarace.com.
---
Awards & Special Prizes
In 2018 it is anticipated that there will be 220 boats and well over 2,000 sailors participating. For most of the sailors just competing in the race and reaching the beaches of Bermuda is a prize. But it is a competition and there are a variety of prizes to strive to win.
Some of these special prizes may influence how you build your crew. You may wish to bring more youth sailors to compete for the Stephens Brothers Youth Prize or, you may wish to add more family members and compete for the Glenn Family Prize.
And, for those further from Newport these special prizes might add incentive to make the longer journey to the starting line. There are 5 separate Regional Prizes for Canada, the Chesapeake, the Deep South, the Great Lakes, and the Pacific, as well as the City of Newport Trophy for the best performing "Foreign" entry.

William L. Glenn Family Participation Prize
Of course the most coveted of all prizes are the "Lighthouse Trophies" for the overall division winners of the St. David's and Gibbs Hill divisions. Each year craftsmen in the UK forge from precious metals and mahogany these trophies that are not the perpetuals, they are in fact the keepers taken home by the winners.

St. David's Lighthouse Trophy – Gibbs Hill Lighthouse Trophy
---
Marine Weather and Sea State symposium
Understanding weather and sea state are important for both racing and safety. On Saturday, February 10th at MITAGS located at 692 Maritime Boulevard, Linthicum Heights, Maryland an impressive array of speakers will present an all-day symposium on marine weather and sea state forecasting and analysis.
Preliminary speaker list includes world-famous navigator Stan Honey, Gulf Stream expert Frank Bohlen, Ken McKinley of Locus Weather, Ken Campbell of Commander's Weather, Lee Chesneau of Chesneau Weather, Joseph Sienkiewicz of the National Weather Service Ocean Prediction Center, Jim Corenman and Ralph Naranjo.
Topics to be covered:
– Marine Weather Fundamentals, mid-latitude, tropical, extratropical conditions
– 500 mb conditions –significance and analysis
– Ocean currents, waves, and sea state
– Forecasts and forecasting
– Communications VHF to Inmarsat
– The Role of the Navigator – Information processing and routing
– Questions from floor – Roundtable Discussion
Registration is now open at https://sas.cruisingclub.org/course/wx18
---
Safety at Sea seminars
The Cruising Club of America's pre-race Safety at Sea seminar will be held again this year in Newport, RI on Saturday and Sunday, March 10th & 11th. Registration is now open.
Training is required for 30% of all racing crew members, and recommended for delivery crews.
Alternative seminars are offered throughout the country, and include the Storm Trysail's seminar on 19 May 2018, and the US Naval Academy seminar March 24–25, 2018. A full listing is available at the US Sailing website: http://www.ussailing.org/education/safety-at-sea/find-a-seminar-near-you/
---
Competitors Spotlight
AURELIUS to enter the Super Yacht Division
Aurelius (ex-Annagine) the 111′ Dykstra designed sloop plans to sail in the Super Yacht Division. Her owner Daniel van Starrenburg recently shared his thoughts on the race. "We are delighted to participate in the 2018 NBR in the super yacht class and appreciate the efforts of the race committee to accommodate the participation of our category. The NBR has been a longtime favorite offshore race of mine because of the fabulous venue on both ends, starting with the grand send off in Newport and followed by the fabulous welcome reception in Bermuda. Of course the days and nights spent in between on the open ocean in a competitive context creates a compelling lure for all participants."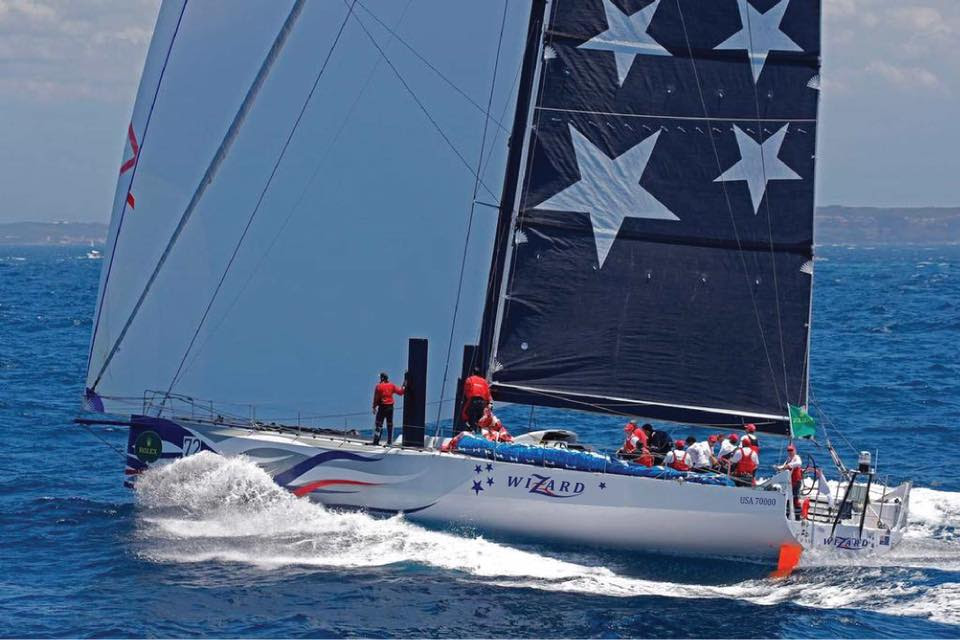 WIZARD to enter Gibbs Hill Lighthouse Division
Wizard (ex-Giacamo, ex-Groupama4), the Volvo 70 which won the 2016 Sydney Hobart, is down under with new owners David and Peter Askew and planning to return to the U.S. after completing the 2017 race to Hobart. Peter Askew recently shared by email that they plan to do the 2018 Bermuda Race and then the 2019 Caribbean 600, Transatlantic Race and Fastnet. Their R/P 74 also named Wizard is still in their fleet and will compete on the Great Lakes. You can follow Wizard Racing on Facebook here.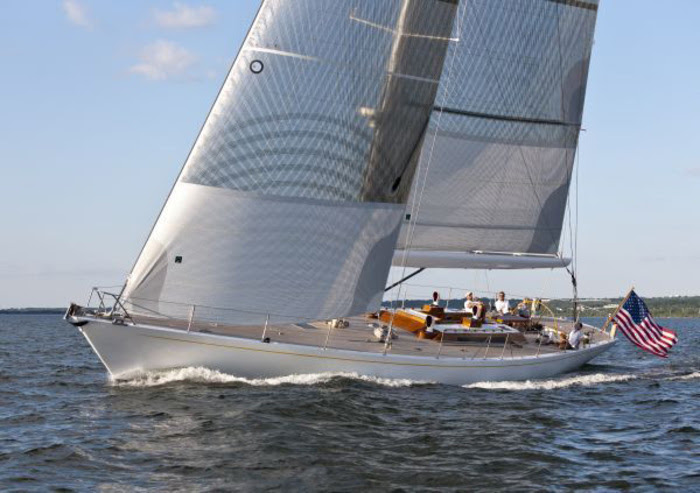 HEROINA, the 74′ German Frers classic now owned by Tim Rutter, is prepping for an entry in the Finisterre Division.
Heroina is a 74 foot cold-molded mahogany classic designed and built by German Frers in 1993 for his own use. She'll be a formidable entry in the Finisterre Division and a beautiful sight to behold.
WARRIOR WON to enter St. David's Lighthouse Division
Warrior Won, the X-Yachts XP44 that won the 2016 St. David's Lighthouse Trophy, plans to return to the starting line. Owner Christopher Sheehan's enthusiasm for distance racing is boundless as evidenced by Warrior Won recently being offloaded from a transport ship in Australia. Warrior Won will compete in the 2017 Sydney Hobart and then ship back to the U.S. for the 2018 Bermuda Race. You can follow Warrior Won on Facebook here.
---
Planning to participate? We'd like to share a photo of your boat and a brief quote or info about you and your boat in a future "Competitors Spotlight" Please email media@bermudarace.com
---